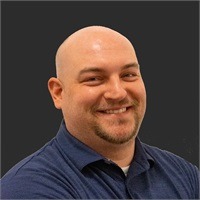 I live in the Salt Lake area and serve clients across the state of Utah. I have been married for 10 years to my wife, Rebekah, and we have an amazing son who was born with Hirschsprung's disease.
I was not fortunate enough to have a financial professional to assist my wife and me with our insurance options when we needed it most. During our medical experience, we struggled to understand medical billing and insurance coverage. Not having guidance resulted in undue medical and out-of-pocket expenses. It was then that I knew I wanted to help others avoid unnecessary stress, confusion and financial burden at a time when their focus should be on their health and family.
I can help you understand your options and choose the plan that is right for you. I am licensed by the State of Utah in life and health insurance, and I also am contracted with all the major insurance companies in Utah. My background is working as an advisor and in business management.
My goal is to provide education, options, resources, continuing support and advocacy to ensure you have the right plan for your situation as you go through the process of insurance selection. Choose to have an advocate on your side.