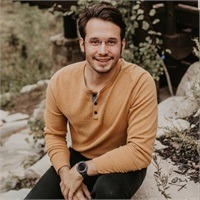 I moved to Salt Lake City in 2018 from Nebraska, where I was born and raised. I have many family members in Salt Lake City, and with all its beauty and the wonderful people, I call it home. I value family and pride myself on being the greatest uncle to my niece and nephew!
I am licensed by the State of Utah and Nebraska in life and health insurance, and I am also contracted with all the major insurance companies in Utah. My background is in management.
My goal is making available the right insurance plan to all individuals and families of all working classes. I will assist in providing education, affordable options and support as we find the plan that's right for you.