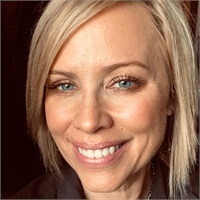 Marci is originally from Seattle and later moved to New York City, where she lived for seven years while attending Columbia University for a degree in counseling/psychology. After working in the social work field for 13 years, a change was needed, and Marci continued to pursue her passion of helping people in the insurance industry.
One of Marci's passions is to travel and do international mission work. Marci is the president and founder of a 501(c)(3) charity called By the Word of Our Testimony, which raises funds for children in Costa Rica, making it possible for them to attend school. She travels to the charity's home base in Costa Rica every year to oversee the foundation's projects.
In 2004, Marci and her husband of 16 years moved to Deland, Florida, where she started a successful career as a licensed insurance agent. Her skills, experience and knowledge have been invaluable over the years to help retirees put together their "retirement puzzle." Marci has helped thousands of people navigate through the daunting process of retirement: Medicare plans, long-term care planning, life insurance and safe investments, as well as planning ahead for lifetime income. As a retirement educator, Marci offers private consultations for clients, helping them with new, fresh ways to invest their retirement savings, keeping their hard-earned money safe while still enjoying growth, and identifying successful strategies to make sure their nest eggs don't run out. She is constantly looking for new and innovative ways to help her clients save money, because "Every penny counts in retirement!"
It is important to Marci that her clients fully understand the products for health insurance and investments and how they work. She takes the time to sit with each client and simplify the Medicare process, while making sure that the plan they choose is right for them, because everyone has different needs and goals. Assisting and educating clients on how to protect themselves and their families from the costs of a long-term illness as well as finding new ways to pass their financial legacies to their loved ones is what she truly enjoys in her career.
Her most successful clients say they feel secure and happy that they are in a better situation than they were before she started working with them.
Contact Marci and start your path to a happier and more secure future.