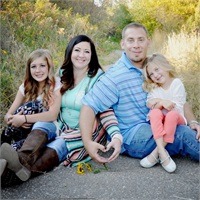 I'm a licensed insurance agent with Silver Key Benefits. I have lived in southeastern Idaho most of my life. I have a wonderful husband and two beautiful daughters. I am a firm believer in giving back to our community, and I volunteer with several nonprofit organizations in the Pocatello area.
Early in my career, I saw firsthand how I could empower people by guiding them with knowledge for their retirement planning. I've committed my career to working with individuals who want to plan for the long term. I provide a clear understanding of how Medicare works and what obstacles there may be. I know that no single approach is the right one for every individual; therefore, I have contracted with several companies so I may meet each individual's need.
I remain committed to educating, engaging and inspiring as many people as possible.