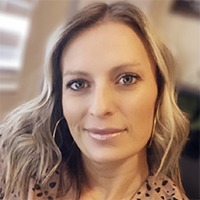 Born and raised in Salt Lake City, Utah. My two children, Joycelyn (born in 2008) and Jameson (born in 2014), are my greatest blessings.They are my driving force and my greatest motivator. It is my hope that if I could teach them anything, it would be that helping people will allow them to gain all the experiences and knowledge that will allow them to become the person that they are.
In both Utah and Texas, I am a Licensed Independent Health and Life Insurance Agent. In my career as an insurance agent, I wanted to help people explore their options and gain a full understanding of the benefits available to them. I am dedicated to listening to my clients' needs, being honest and ethical, and showing compassion. Please allow me to guide you in finding the right insurance coverage for you.
Please feel free to reach out to me at 801-560-8546 or Tiffanywebsterskb@gmail.com with any questions you may have.