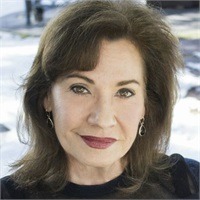 I am a licensed health and life insurance agent certified by Medicare to represent Utah insurance companies offering the many Medicare and other health insurance programs out there.
I am also independent and contracted with all the major insurance companies in Utah. What that means for you is I have no particular allegiance or incentive to recommend any one program or company over another.
I have been in the business of health care for more than 25 years. I have worked for insurance companies and pharmaceutical companies and as an insurance agent working directly with seniors. I understand how the insurance marketplace in Utah works, how and why drugs are so expensive and how to mitigate those costs. I know what the various companies have to offer, how they differ from one another and what the rules of Medicare are.
I understand the needs of Utah seniors, because working with seniors has been my entire focus since I started in this business. I have developed loyal clients who trust and turn to me for help with whatever insurance needs they have. You can also find me on LinkedIn.
I have lived in Sandy, Utah, for the past 22 years and have a daughter attending the University of Utah. If you want someone who can give you the facts on Medicare so you can make an informed decision, give me a call. There are a lot of choices out there. Allow me to help you determine the best one for you.