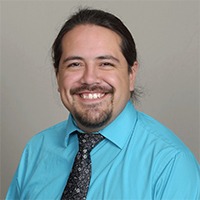 I live in Ontario, Oregon. I have been a long-time entrepreneur, with my family we have started two local bakeries in the Treasure Valley and eastern Oregon, one still operating in Ontario. And while you can occasionally find me decorating cakes, my full-time job is offering free-based Medicare insurance advice as a licensed insurance agent certified and trained in Medicare.
In my free time I have enjoyed coaching boys' and girls' soccer for the Middleton and Caldwell Clubs in Idaho. I spend time with my dogs, training and coursing them in the field. I also enjoy my time spent tuning and restoring my project cars.
I specialize in ensuring your assets are protected from overspending on your health coverage, and passionately believe that service is the most important aspect of my job. My goal is to put you and your health coverage in the best position, while keeping you informed of the many changes that affect your life and provide you with a reliable local resource in the world of Medicare insurance.
I look forward to being the professional in your corner who works with you on a personal basis to always make sure you have the right plan that meets your specific goals and needs.
Feel free to reach me at jose@skbboise.com.