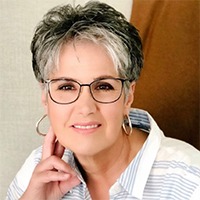 I live in South Jordan and am a wife, mother of 10 and grandmother of almost 24. I spent 30 years as a professional pianist and singer and enjoyed performing at many restaurants, hotels, clubs and corporate and private functions.
Nearly seven years ago, I decided it was time for a change, so I jumped into a completely different career and am so glad I did. I enjoy meeting new people, helping them with their Medicare and retirement needs and ultimately becoming dear friends. This business can be complicated, and most people find it hard to understand, so it's rewarding to see the peace of mind my clients feel as a result of my service.
My clients know they're secure in their golden years, and that gives me peace of mind, too. It's the best job in the world!