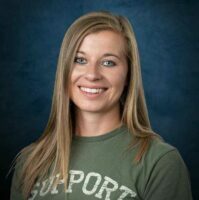 I live in Pingree, Idaho, on six acres with my family. My family includes my wonderful husband, beautiful stepdaughter and many animals that we raise as our children. I love life in the country and have made priceless relationships working with clients who feel the same.
I am a licensed health and life insurance agent in the state of Idaho. With Silver Key Benefits, I am able to work independently with multiple insurance companies. This allows me to provide you the best possible options with Medicare insurance programs, as well as life insurance, hospital indemnities, dental and vision insurance, etc.
I have a bachelor's degree in health science with a minor in psychology from Boise State University. I worked in billing at a local hospital before finding where I belong at Silver Key Benefits. My health background, experience and knowledge allow me to provide exceptional service to my clients.